Now more than ever, people are looking for ways to live an eco-friendly, sustainable life. Creating a home with eco-friendly features is one big step towards that. When we change our everyday habits and our surroundings, we make the biggest difference. This is due to the fact that all of our everyday choices, which might seem irrelevant at first, add up. Once you calculate the impact difference between a home with eco-friendly features and one that doesn't, you can see these changes pay off. Not only do eco-friendly upgrades make your home more sustainable, but they can have other benefits, too. Let's see what the best eco-friendly home upgrades are and how they can improve your life. 
Eco-friendly upgrades that can help save energy
When it comes to adding eco-friendly home upgrades, energy-saving solutions can make the biggest difference. Our homes can cause a lot of pollution in many different ways. Reducing your carbon footprint is easily achievable with these home upgrades. The easiest and most common upgrades people add when they
buy their homes
are solar panels. This investment will pay off, too. Through this upgrade, you will not just help the planet but will also save money. This makes the initial cost of buying and installing solar panels negligible. The energy you can harvest from the sun is free and can help a lot in combating carbon emissions. 
Save water with eco-friendly home upgrades
Chances are, you are probably using more water than you actually need. Water waste is a common problem every household faces. Luckily, a couple of easy changes can help reduce this drastically. Firstly, make sure all the pipes and faucets in your home are working properly. Once you fix what's needed, move on to upgrading your home. If you have a lawn or yard, replace your sprinklers with ones that use less water to cover the same surface area. You can make this same change in the kitchen, too. You can wash the dishes just as well with a faucet that uses less water but spreads it more efficiently. Another option for keeping your lawn or yard looking great is to collect rainwater and use it when needed.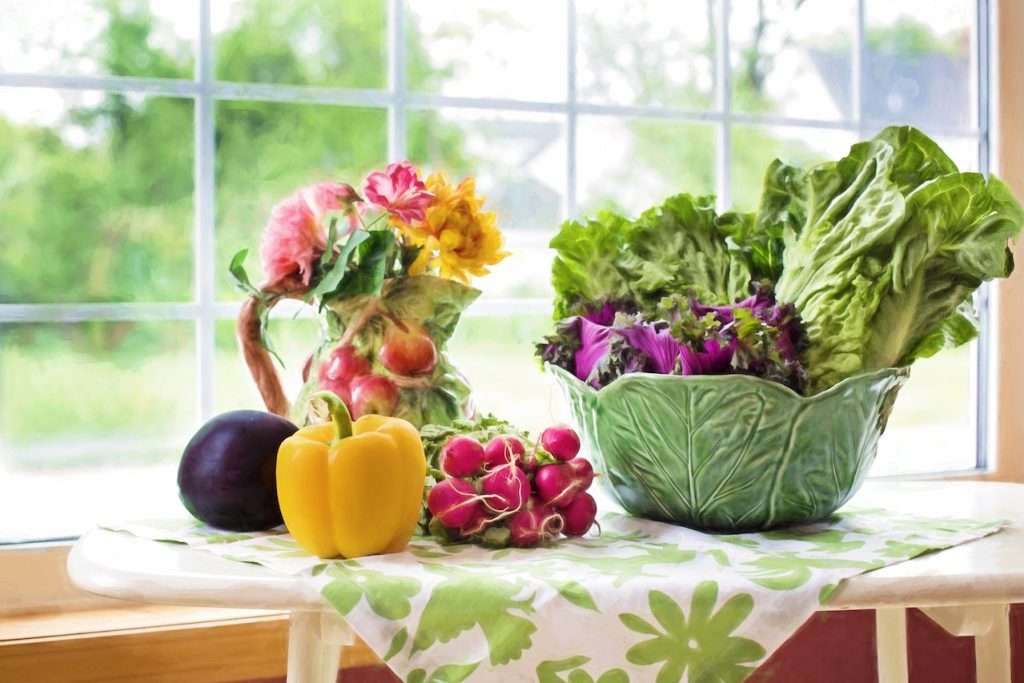 Add more greenery to your home
A sustainable and eco-friendly home is nothing without plants. They can make any home feel cozy and beautiful while at the same time helping the environment. The best way to upgrade your home through greenery is by planting fruits and vegetables in your garden. With this change, you will also alter your eating habits to be healthier. Growing your own produce in your garden can help you reduce the number of groceries you buy each week. Thus, you will consume less and create less waste. If you don't have a home with enough yard space, don't worry. You can easily incorporate this feature into your kitchen by installing a vertical garden. Fill it with some key vegetables and herbs that will help you create fresh and tasty meals. And there's
nothing better than the scent
of freshly cut herbs in your home when cooking. You can also add lots of potted plants to your home to have much nicer, fresher air without ever needing to buy an air filter. 
Smart electronics are a great, eco-friendly addition
Some of the best eco-friendly upgrades can be achieved with the help of technology. Smart tech can help us create a better eco-friendly home. Firstly, you can replace your existing lights with LED ones, which use less energy. Lights that turn off automatically can help reduce the amount of electricity used for lighting your home. As for the cooling and heating systems, you can automate them, too. But how does this help? When you
prepare your home for winter
, you can automate your heating system. This way, you can maximize its efficiency. Your home will be at a perfect temperature all the time. As for outdoor lighting, this, too, can run purely on solar power. With them being weather-resistant and outside all the time, this solution is easy and smart. 
Use thrifted items when furnishing and renovating
One of the best ways to live an eco-friendly life is to purchase used things. With this in mind, upgrading your home doesn't have to cost much. Nowadays, you can find so many different, stylish furniture pieces in thrift stores. When moving into a new home, reuse as many of your things as you can. Chances are, you might just need to style them better instead of having to go out and buy completely new furniture, an option that is not very eco-friendly. Professional movers from
apollomoving.ca
advise you to relocate your furniture safely with a company that uses the right protective materials when transporting them. When you take care of your furniture and transport it safely, you ensure that it lasts for years. 
Reduce your waste with eco-friendly features
One of the biggest problems we face today is how to deal with waste. One of the things we can all do is reduce the amount of it that we produce as individuals. That's where eco-friendly home features come into play. You can introduce different recycling bins if you haven't already. With these, separating your trash and recycling will be easy and effortless.
Another thing that makes a big difference is a composting bin. This clever idea can drastically reduce the amount of waste you generate. Not only this, but you will also create fertilizer you can use in your garden. Therefore, you will also save some money. The great thing about composting bins is that you don't need a garden to set them up. A composting bin can be just as functional and useful in an apartment as it is in a large house. 
In conclusion
No matter which one or how many of these eco-friendly upgrades you choose to add to
your new home
, they all make a positive impact. These small changes, such as upgrading your electronics or adding more greenery, will all add up after a while. You will have a sense of pride once you realize how much you are helping the planet. And this feeling can be achieved just by making a couple of eco-friendly upgrades to your home. In the end, these home upgrades will benefit you just as much.