In an ideal world, finding the right house right off the bat would be relatively simple. Unfortunately, we don't live in one. The actual process of searching for housing is often lengthy and comes with a set of difficulties. If you thought looking at local listings was challenging, think again! In reality, long-distance house hunting is much more complex.
Surely, we would all want to be there in person when acquiring residential property, but it doesn't always work that way. Life happens, and sometimes we are forced to purchase a home from afar. Yes, that can actually be done! With technologically advanced tools by your side and a reliable real estate broker, you should be able to successfully settle sooner rather than later.
To make sure you are on the right path, we've made it our goal to guide you through your remote house hunt. Without further ado, let's see just how you can nail your search!
Long-distance house hunting: Guide to smooth sailing
Some would say buying a house without seeing it first can turn dreams into disaster. Truthfully, they aren't wrong – catastrophes do occur every now and then. With the right help, however, it is possible to bring the risks down to an absolute minimum. Take the time to read through the advice we've prepared here, and you should be knowledgeable enough to make that purchase worry-free.
What is it you want in a property ?
Before you've even begun browsing through listings, think about your desires and needs. Try asking yourself a couple of questions, including:
Where exactly would I like to live? What would suit my lifestyle better – a city or a suburb?
Is there a particular style of housing that appeals to me?
Is it important to live near a school, park, or airport?
What size of a house would I require?
Should my future home feature an outdoor area?
Of course, there are plenty more where the above questions came from. These particular ones should only give you a starting point to consider during your search.
Enlist the help of a top-notch local real estate broker
Now that you are aware of what you want your home to have, it's time to acquire the help of someone who knows the area well. What better person for the job than an experienced local realtor? Don't rush into choosing one, but rather, take the time to research the best brokers in the area. Ideally, your broker of choice should have been in the business for a while and has a pool of satisfied clients vouching for them. They should be familiar with all the current trends and should know the community in and out.
There's a chance that if you are long-distance house hunting, you need to find the right property fast! You can't waste any time dealing with inexperienced professionals who may not provide the support and expertise you will need. You require someone reliable to answer your inquiries in a timely manner and be there on-site to inspect prospective listings for you.
Do your own research
There's only so much your broker can do for you, which means it's crucial to perform your own research. This is where technology comes to help. Google Maps, for instance, can be a great tool as they allow you to better grasp the local area. Once you've chosen a listing or a few, you can enter the exact address and explore the neighborhood through Street View, almost as if you were actually there.
You can also take up reading various articles and news written on local websites to learn of recent events. In addition, don't forget to inform yourself of the crime rate, job opportunities, school district, and the costs of living. The Internet is your best friend here, but if possible, reach out to a resident of the place you'll be moving to for further information.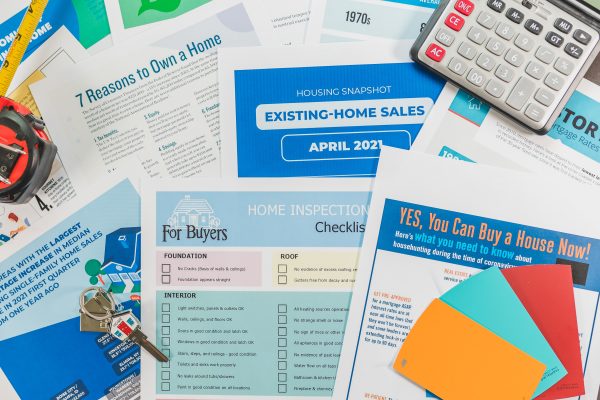 The importance of doing your own research while on the hunt for the right property can't be stressed enough!
Determine your budget
The important question is – How much house can you afford really? While on the hunt, you should be able to figure out the average price of a home similar to the one you're looking for. If you've done your homework, you are also probably aware of how costly life in the area actually is. Look at both to determine how much in funds you'll have to set aside each month to cover all expenses.
Count everything in; your mortgage, taxes, insurance, utility bills, groceries, gas, and more. Once you get to a rough number, determine whether or not it fits within your budget. If yes, great! But if not, think about where you can make adjustments. Perhaps, you'll have to consider downsizing or considering another area to make the move happen.
Look to professional movers to help you settle
Long-distance house hunting is difficult enough; why complicate it further by transporting your belongings on your own once the time to relocate comes? To ensure the safety of your valuables, you want a professional moving company handling them. With such specialists alongside you, you'll achieve peace of mind as true experts can solve any problem during the move, should one ever occur.
If possible, visit in person
If money and time allow you, pay a visit to your future home before the deal has finalized. Yes, it is certainly possible to attend a virtual tour of the house, but nothing beats experiencing it in person, with your own set of eyes. While there, familiarize yourself with the neighborhood and the people living there. Dine out in one of the local restaurants, go shopping in the area, or do anything else that might help you develop a bond with the place.
Open yourself to a world of other possibilities
You have your heart set on a particular home, and nothing can change your mind about it? If that's your wish, then so be it, but that isn't something many would advise. If you are long-distance house hunting, chances are you don't know everything about the area you'll be moving to. But your real estate broker does, and they have your best interest at heart! Listen to their advice and be open to other possibilities. Maybe there's a property out there that's superior to the one you've stumbled upon first. Truthfully, if you don't allow yourself to explore other options, you can easily end up missing out on a better opportunity.