At Groupe immobilier Katia Samson, our carefully selected group of brokers is made up of Alex Caldwell, Katia Samson and Katsiaryna Shumskaya, three experts with an in-depth knowledge of real estate brokerage. Each agency broker has a unique specialty and know-how, in order to offer our clients an ultra-personalized and customized service to meet their unique needs.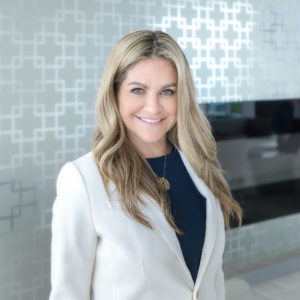 KATIA SAMSON
Certified Real Estate Broker Chartered AEO
Over the course of her stellar career in Montreal real estate, since 1996 Katia has successfully closed over 1,800 transactions and, in the process, gained top value for her clients' assets while helping buyers access their dream home.
Despite natural changes and occasional volatility to the market, Katia keeps a finger on the pulse of real estate trends in order to best guide consumers on one of the most important transactions of their life.
Proactive and solution-oriented, Katia has an outstanding talent for getting things done quickly and smoothly, while her deep sense of empathy makes her the ideal negotiator to sell your house or condo.
Katia has her clients' interests at heart, and this translates in every step of the real estate transaction. Whether in English or French, her clients can rest assured they will be well taken care of.
In 2019, after more than 25 years of being associated with a big banner, Katia decided to launch Katia Samson Real Estate Group, her own boutique real estate agency serving Montreal's Sud-Ouest and adjacent neighbourhoods.
Given the pressures of a busy real estate career, Katia makes the extra effort to maintain a balanced and healthy lifestyle. She is a sports enthusiast who enjoys hitting the ski slopes when not surfing the waves at a sun-drenched destination. When in town, she can often be spotted exploring new restaurants around St-Henri and the Lachine Canal with her beloved pooch Sofia.
To see the testimonials of Katia's satisfied customers, visit the "testimonials" section, click here .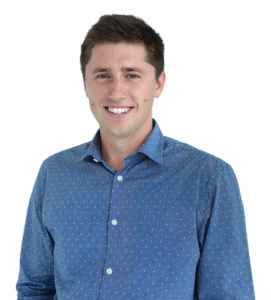 ALEX CALDWELL
When it comes to the world of real estate, Alex is a natural. He loves nothing better than the feeling he gets when clients "swipe right" on a new home he is showing. He came to the business from the construction industry, where he gained experience as a manager.
His interest for interior design and cool, modern décor translates well when working with clients who need to declutter their space and make it appeal to as many potential buyers as possible.
Since they have similar lifestyles, younger clients looking to buy their first property naturally connect with Alex. But demographics are no obstacle; he resonates with people of all ages and can quickly adapt to their needs. He is all in when it comes to helping his clients achieve their housing goals.
Tireless in aiming to achieve complete client satisfaction, he shoulders the weight of a transaction throughout the process, lessening the load for buyers and sellers. From home staging to inspection to signing the deed of sale, clients are in the very best of hands with Alex. His motto: "No stress."
In his downtime, Alex plays in softball and hockey leagues. And he loves to man the stove in his Sud-Ouest condo, where friends and family sample the new dishes he cooks up.
KATSIARYNA SHUMSKAYA
Residential and Commercial Real Estate Broker
Katsiaryna was brought up in Eastern Europe, where she developed a refined sense of style and a natural aptitude for creating living spaces that are both functional and beautiful.
She launched her first career in interior design by buying, repairing and remodelling residential and commercial properties.
A passion for sustainability has led her to explore design solutions that aim to lower our environmental footprint. She is formally educated in LEED certification building methods.
Katsiaryna's love of and respect for nature carries over into her downtime activities, which include furniture making and adventure travel.
Clients love working with her because she treats their concerns, no matter how minor, as both genuine and important. Her considerate and calm personality has proved an invaluable asset during high-stress negotiations.
She has a solid track record of successful real estate investments. Having managed such a diverse range of projects, Katsiaryna can offer reliable advice backed up by ample experience during any real estate transaction.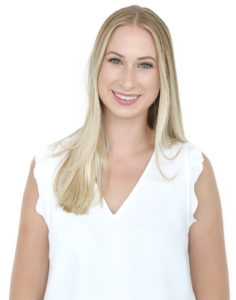 AMANDA PLUMMER
Agency Coordinator
Amanda joined the Katia Samson Real Estate Group in 2019, where she integrated into the team seamlessly thanks to her ambition, work ethic and passion for real estate. Dynamic, with an unmatched work ethic, she brings to the team creative ideas and effective solutions to the complexities of this fast-paced environment.
Thanks to her strong organisational skills and natural ability to prioritize and multitask, she is the agency coordinator every company would dream of having on board. What's more, her particular attention to detail, quick learning abilities, and strong understanding of the Montreal real estate market are great assets to the team.
Amanda holds a Bachelor of Arts in Urban Planning from Concordia University and is currently in the process of obtaining her real estate license. Her growing experience, combined with her flawless background in customer service, allows her to properly inform and guide clients through all the necessary steps.