Montreal, a bustling and vibrant metropolis, is famous for its
rich history, diverse culture, and exceptional quality of life
. With a unique blend of European charm and North American innovation, it's no wonder that real estate investors from around the world are flocking to this dynamic city. So if you're considering investing in Montreal, we've got you covered! We've consulted
Montreal's finest real estate experts
. In this article, we'll explore the hottest neighborhoods for real estate investment in Montreal, revealing the hidden gems that promise lucrative returns and long-term growth. So let's get to work!
Montreal's Real Estate Goldmine: Neighborhoods to Choose From For Your Next Real Estate Investment
The real estate market in Montreal has been booming for several years, with property values continuing to soar. Montreal's
strong economy, low unemployment rates, and an influx of international students and immigrants
continue to drive this growth. Coupled with the city's reputation for being an innovation hub, it is clear that
investing in Montreal's real estate has never been more appealing
.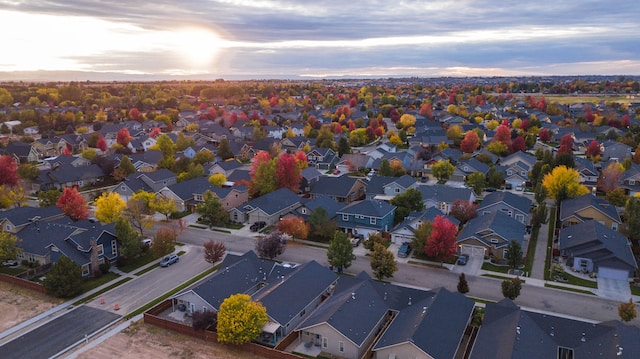 So if you are waging the pros and cons of moving to Canada, you don't have to
think about this decision
anymore since
investing in Montreal real estate will definitely make it worth your while
. Now let's delve into five of the most promising neighborhoods in Montreal for real estate investment. Trust us, by the end of this article, you'll be reaching out to an experienced broker and scheduling open house visits. 
#1 Plateau Mont-Royal: A Creative Haven
Famous for its artistic flair and vibrant streetscapes, Plateau Mont-Royal is a neighborhood that appeals to a wide range of residents. With its eclectic mix of trendy shops, bars, and eateries, this area offers a
truly unique living experience
. Wandering along its colorful streets, you'll find a diverse assortment of Victorian-style homes, classic duplexes, and modern condos.
As the city's population grows, the Plateau is
expected to remain a highly sought-after area,
providing investors with substantial rental income and capital appreciation potential. Moreover, the neighborhood's proximity to major universities and vibrant cultural scene make it a prime location for students and young professionals alike.
#2 Griffintown: Industrial Chic
Griffintown was once a gritty industrial area. However, it has undergone a remarkable transformation in recent years. Today, it is a
hub for contemporary urban living
, featuring sleek condominiums, chic cafes, and trendy boutiques. It is close to downtown Montreal and the Lachine Canal. In other words, this makes it an ideal location for young professionals seeking a modern, convenient lifestyle. The neighborhood's unique architecture, which includes converted warehouses and state-of-the-art condo complexes, adds to its appeal.
As a result, Griffintown presents a highly attractive real estate investment opportunity. Demand for rental properties in the area is consistently strong. With ongoing development projects and infrastructure improvements, Griffintown's future looks bright. It offers investors such as yourself
a promising long-term investment
.
#3 Little Burgundy: Historic Charm Meets Modern Living
Little Burgundy boasts a rich history and a diverse cultural scene. It's
home to numerous heritage sites, art galleries, and performance venues
. This makes it a prime location for those seeking a vibrant cultural experience. The neighborhood has experienced significant revitalization, with old industrial buildings being converted into stylish lofts and condos while maintaining its historic charm.
Little Burgundy's
unique blend of historic charm and modern living
makes it a promising neighborhood for real estate investors. The area's growing popularity has led to increased demand for housing. As a result, we're seeing a rise in property values and strong rental income potential. Additionally, Little Burgundy's proximity to downtown Montreal and public transportation make it an attractive option for residents and investors. 
#4 Verdun: Riverside Living at Its Finest
Nestled along the St. Lawrence River shores, Verdun offers a serene escape from the hustle and bustle of city life. Its numerous parks, cycling paths, and waterfront promenades make it a
popular destination for families and outdoor enthusiasts
. Verdun's strong sense of community and affordable housing options make it attractive for real estate investors. This is especially true if you're looking to tap into the family market and
save money when buying a property in Montreal
.
In recent years, Verdun has experienced a surge in new residential developments. Modern condos and townhouses are popping up throughout the neighborhood. This growth has fueled a strong demand for rental properties, allowing investors to generate consistent rental income. With its
strategic location, excellent amenities, and ongoing revitalization efforts
, Verdun is poised to remain a hot spot for real estate investment in the coming years.
#5 Rosemont-La Petite-Patrie: A Foodie's Paradise
Rosemont-La Petite-Patrie is a
vibrant, multicultural neighborhood
. It has become increasingly popular among young families and professionals. It is also known for its thriving culinary scene. The area boasts a diverse array of restaurants, cafes, and markets, catering to food enthusiasts of all tastes. And to top it off, the neighborhood's numerous green spaces, schools, and community centers. Because of this, Rosemont-La Petite-Patrie is a perfect location for families.
Investors looking to capitalize on this burgeoning neighborhood will find plenty of opportunities in Rosemont-La Petite-Patrie. As the area continues to grow in popularity,
demand for housing has skyrocketed
, thus driving up property values and rental rates. With its strong sense of community and outstanding amenities, Rosemont-La Petite-Patrie is well-positioned to maintain its status as a top choice for real estate investment in Montreal.
Which One Of the Neighborhoods for a Real Estate Investment in Montreal Will You Choose?
As Montreal's real estate market thrives, now is the perfect time to invest in one of these hot neighborhoods. Whether you like the artistic charm of Plateau Mont-Royal, the industrial chic of Griffintown, the historic allure of Little Burgundy, the serene riverside setting of Verdun, or the culinary delights of Rosemont-La Petite-Patrie, each neighborhood offers a unique opportunity for savvy investors.
As you embark on your journey into real estate investment in Montreal, remember that patience, research, and a long-term perspective are crucial to success. With the right strategy and mindset, you can seize the opportunity to profit from Montreal's thriving real estate market and secure your financial future. And, of course, don't forget to
reach out to experienced real estate brokers
, as they can help you turn your dream of Montreal property into a reality in no time. So wait no more and start looking for that perfect place to make your investment!